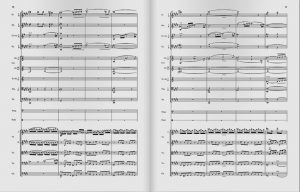 The latest release in Breitkopf & Härtel's JSW critical edition of Sibelius's music contains two orchestral rarities: the Overture in E major, JS 145, and Ballettscen, JS 163. These are Sibelius's first two purely orchestral works, dating from his study year in Vienna (1890–91).
This volume is edited by Tuija Wicklund. Among the new information revealed in the volume is that the ending of Ballettscen was changed: the one in the autograph manuscript differs from the one in the score made by the copyist Ernst Röllig.
The catalogue number is SON 627 and the volume costs €141.88.
More information (including downloadable introduction in English and German) and orders: https://www.breitkopf.com/work/6198/16575
See also: review of the JSW Scènes historiques (SON 625): click here