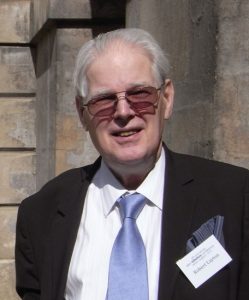 Robert Layton at the 2010 Sibelius Conference
at his alma mater, Worcester College Oxford.
It is with great sadness that we record the death of the musicologist and distinguished Sibelius expert Robert Layton.
Robert Layton studied music at Worcester College, Oxford, under Edmund Rubbra and Egon Wellesz and went on to study at the universities of Uppsala and Stockholm. For much of his long career he worked for the BBC, giving talks and producing concerts. He also wrote reviews for Gramophone magazine and was one of the authors of the renowned Penguin Record Guide alongside Ivan March and Edward Greenfield.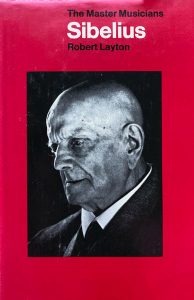 Robert Layton's excellent 'Sibelius' volume in Dent's Master Musicians Series
He was known for his love of Nordic and French music, and was a distinguished expert on composers including Sibelius, Nielsen and Berwald. His Sibelius volume in Dent's Master Musicians Series (1965, rev. 1978) has remained one of the most insightful, readable and most frequently quoted introductions to Sibelius's music, and his three-volume English translation of Erik Tawaststjerna's Sibelius biography is an indispensable contribution to Sibelius scholarship. In recognition of his work he was awarded the Sibelius medal and became a Knight of the Order of the White Rose of Finland.
Layton's sense of humour was often understated but sophisticated and very keen. Seemingly embarrassed once by the clonking of some wine bottles in his bag as he arrived at a concert in Helsinki's Kallio Church, he immediately remarked: 'I always feel a little embarrassed taking wine into a church – but I don't see why I should be; after all, they do dispense the stuff.' His knowledge and wisdom will be greatly missed.
Robert Layton
2 May 1930 – 9 November 2020
A.B.