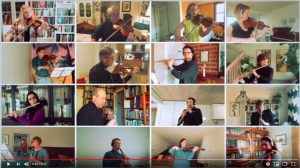 The Lahti Symphony Orchestra's concerts are currently cancelled owing to coronavirus/Covid-19, but the orchestra has recorded Sibelius's Finlandia, each player performing at home and using mobile phones as the recording equipment.
Click here to enjoy this unique performance!
Thanks to the orchestra for making this recording available – and stay safe and healthy!