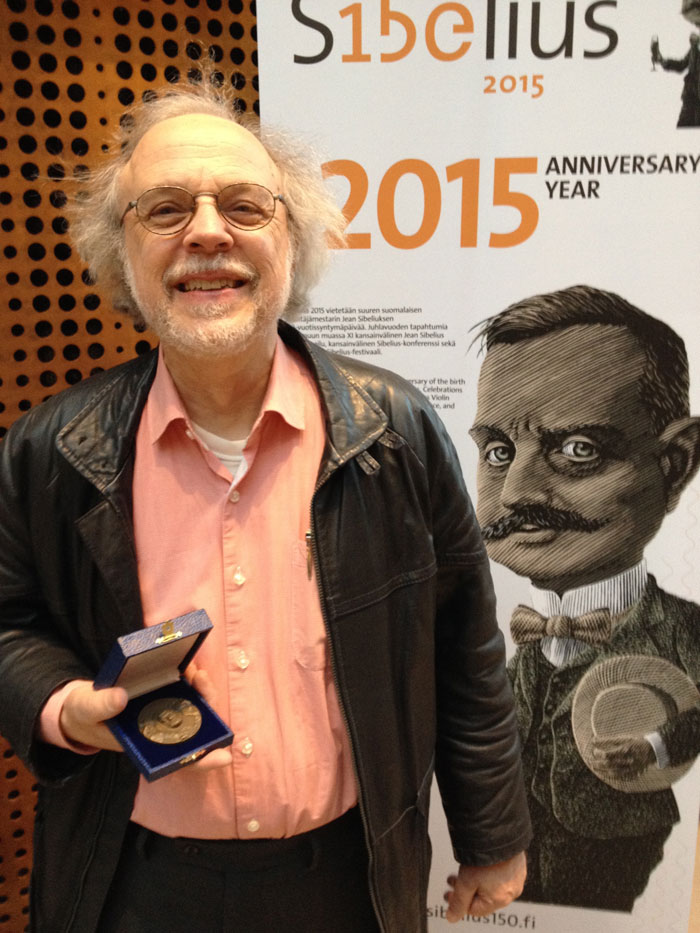 The Sibelius Medal of the Sibelius Society of Finland has been awarded to Pekka Helasvuo.
The medal was presented by Lauri Tarasti, outgoing president of the Sibelius Society of Finland, at a reception in Hämeenlinna Town Hall on Saturday 5th December 2015 as part of the Sixth International Jean Sibelius Conference.
Pekka Helasvuo, Licentiate of Music, has worked as a violinist in the Helsinki Philharmonic Orchestra, conductor and principal lecturer of orchestral and chamber music studies at the Helsinki Metropolia University of Applied Sciences. His subject of licentiate work was the Orchestration of the Songs by Jean Sibelius (Sibelius-Academy, Helsinki 2007). Helasvuo is currently working as an editor of the string orchestra works (Series III) for the critical edition of Jean Sibelius works (JSW).
This was the last presentation of the Sibelius Medal in its current form. A new design of medal will be used from 2016 onwards.