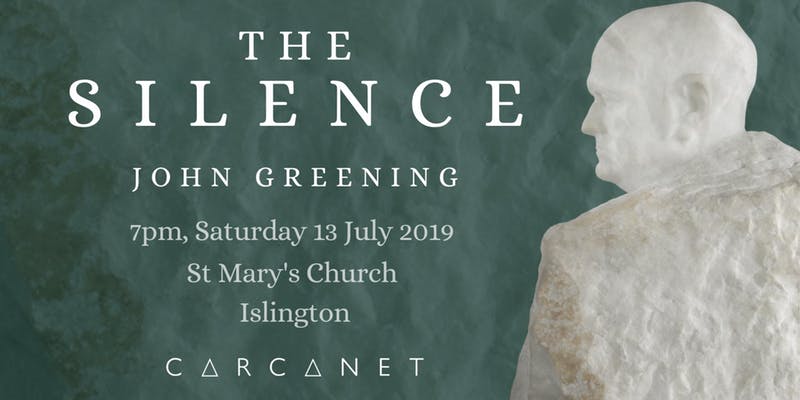 At 7 pm on Saturday 13 July 2019 at St Mary's Church, Islington, a launch event will be held for John Greening's collection of poetry The Silence (published by Carcanet), which concentrates on Jean Sibelius and his struggle with the Eighth Symphony.
This launch is free to attend, but please reserve a place via Eventbrite (click here for more information and reservation link). There is also a Facebook page. The event will include reading from John Greening, as well as music from the Dryad String Quartet (from Sibelius's Voces intimae). There will be the opportunity to ask questions, and refreshments will be sold. For each copy of the book sold, £1 will be donated to Hospice Care Kenya. Please direct any queries to jazmine@carcanet.co.uk. The evening is co-hosted by Poetry in the Crypt.
The title poem is a meditation on Sibelius and the thirty years he spent grappling with an eighth symphony that he eventually burned. The poem is emblematic of a broader concern with the mystery of the creative process, explored in the work of other artists but also grappled with first-hand, in the composition of poems.
More information about the collection can be found at the publisher's website (click here) and the volume can be pre-ordered on Amazon (click here).
www.johngreening.co.uk
www.facebook.com/john.greening.10
https://twitter.com/GreeningPoet